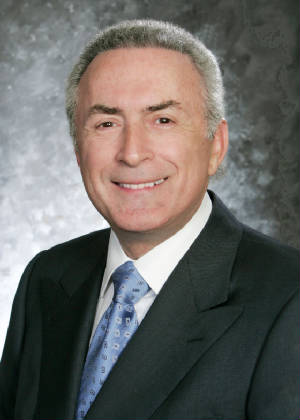 Arthur Alan Wolk (born October 25, 1943) is an attorney, author and the founding partner of The Wolk Law Firm in Philadelphia, PA, which specializes in aviation law and air crash litigation for plantiffs.
Wolk is also an author,[1] editor and lecturer on aviation law and air safety with articles published by The Aviation Consumer, Aviation Safety and other publications and has appeared on ABC Evening News,[2] CBS Evening News,[3] CNBC,[4] and CNN Larry King Live.[5]. He is a frequent lecturer on aviation law presenting to the National Air Transportation Association, the Practicing Law Institute, the Embry-Riddle Aeronautical University, the Southern Methodist University Aviation Law Symposium, Temple University School of Law, the Pennsylvania Bar Institute and the Aviation Section of the American Bar Association.[6]
Arthur is admitted to practice law in Pennsylvania.[7] He received his B.S. degree, cum laude, from Temple University in 1965[8], and his J.D. degree from Temple University School of Law in 1968.[9]
Notable cases
Arthur Wolk has represented victims in several major airline disasters [10] and offers expert comments on the cause of these crashes on National TV. Some of the most notable air crash cases Arthur has had involvement in include:
USAir 427, Aliquippa, PA., Pittsburgh, B-737. The flight crashed on September 8, 1994, killing everyone on board. Arthur Wolk predicted the cause of the crash was rudder failure and appears the next day on ABC Evening News for Friday September 9, 1994 Peter Jennings reporter,[2] in this program Wolk offers views on the cause of the crash. Wolk published his opinion that rudder failure was the likely cause of USAir 427 crash in the Pennsylvania Law Weekly, October 10, 1994. On October 25 he appears on CBS Evening News with Reporter Dan Rather October 25, 1994, and offers comments about possible rudder failure.[3] After the longest investigation in aviation history, more than four and a half years later, the National Transportation Safety Board concluded the probable cause was rudder failure.[11] Wolk was the plantiffs attorney in Hamley vs. The Boeing Corporation, the manufacturer of USAir's B-737 and won the case establishing that it was the rudder actuator that failed.[12]
Other notable cases Wolk was involved in include: Comair 3272, Monroe, MI, (Detroit), EMB-120;[13] Swissair 111, Peggy's Cove, Nova Scotia, MD-11;[14] EgyptAir 990, near Nantucket, MA, Boeing 767;[15] and Alaska Air 261, Port Mugu, CA, MD-83.[16]
Personal aviation experience
Arthur has been a pilot for more than 30 years and holds an Airline Transport Pilot License (ATP) certificate for multi-engine land and sea aircraft.[17] Wolk owned a Grumman F9F Panther jet fighter[18] that he has flown in air shows[19] throughout the country; performing low level aerobatics and formation flights.[6]
Awards and recognition
The Temple University Beasley School of Law honored Arthur as its 2005 Founder's Day award recipient. He was selected for special recognition for his achievements as a lawyer and for bringing honor and recognition to the law school. Arthur is appointed to the school's faculty as Adjunct Professor of Law teaching the first course in Aviation Law.[20]
Sources